Beware of Magpies!
Garvan Cerasi, 16/12/2020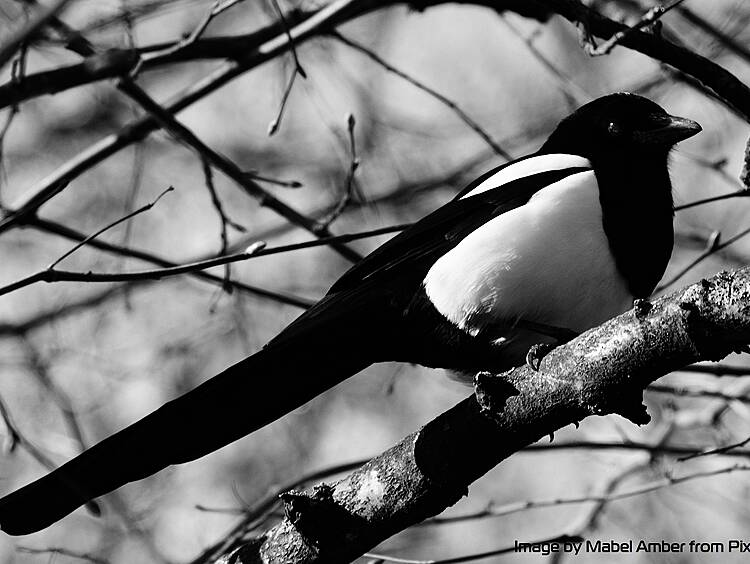 Those of us not versed in the study of ornithology may not know that Magpies are widely considered one of the most intelligent animals in the world and one of only a few non-mammal species able to recognize itself in a mirror test. You learn something new every day! It is widely believed that magpies have a compulsive urge to steal valuable sparkly things for their nests. For the purpose of this article, I'd like you to consider Magpies as competitor companies with an urge to steal your valuable pending new employee.
So you've spent weeks, either directly or via a recruiter, advertising, sourcing, screening and interviewing candidates for this role, the one that your boss considers essential. You have identified the solution, negotiated a good offer, issued contracts and are eagerly awaiting your new arrival on their start date.
Job done. The boss is happy. That is until the last minute when you are informed the candidate has decided to withdraw interest. Panic stations as you attempt to retrieve the hire by understanding the candidates' pivot points, possibly leading to an increased offer, renegotiated terms etc. You do your best but wouldn't it be great if you could have prevented or at least countered many of the Magpie approaches?
Many clients mistakenly end the recruitment process once an offer is accepted. The candidate will more than likely continue to receive calls from companies promoting better opportunities, conditions, remuneration, flexible remote working etc. So how do you limit the chance of a candidate withdrawing at the last minute? Well here are a few tips to keep in mind;


Don't Oversell the Job


If you oversell the position, there is a real chance the candidate will become aware and concerned that you pulled the wool over their eyes. If there are known issues, address them during the interview process and state the realistic timelines envisaged to resolve them. If you are transparent and accurate, your new hire will appreciate it.





Onboarding starts as soon as they accept!


Draft up a personalised weekly communication plan for new hires to give the company a positive personality and leave a lasting feeling. This will help in building excitement and reinforce their commitment to starting the role. The communications could focus on topics such as the companies corporate social responsibility plan for the year, the upcoming social calendar, your training schedule, an introduction to key members of the team, answers to frequently asked questions from other new hires, fun policies such as employee awards, casual Fridays, birthday or anniversary celebrations etc. 





Simplify the Process


Clarify the timelines within the onboarding process related to employment contracts, company handbooks, payroll, pension, healthcare and insurance registration, parking permits etc. You should document and refine the procedure so it meets the new employees' expectations and they are clear as to what will happen and when.





Deliver what you promise


The old saying goes "under-promise and over-deliver". Impress the new hire with your efficiency and build an immediate professional relationship as an organisation who does what they say. Get your contracts out, confirm timelines, make those introductions and provide a clear path to success. 



Whilst all the above make common sense, the reality in a candidate short market is that they hold all the cards. The Magpies will swoop in with better offers, disinformation on your company, tall tales of rumour and scandal etc. as they attempt to entice the candidate towards their offering. 
When it comes to dealing with a withdrawal of interest, you will need to communicate empathetically with the candidate as its another opportunity to demonstrate your level of professionalism. Identify the reasons they are no longer interested in your opportunity and revert where possible, to the core motivations you identified during the interview and how your offer addressed them. Candidates are often motivated by the following;



Salary, bonus and benefits




Leave entitlements




Short time and remote working




Commuting time




Management and support




Training and development opportunities




Personal conflict and bullying




Atmosphere and environment




Antiquated processes, procedures and technology



The frustration when informed of a candidate withdrawal cannot be underestimated, so be prepared and try to limit your exposure. Whilst contrary to popular belief, Magpies do not in-fact steal valuable trinkets and are positively scared of shiny objects, your competitors, however, have no such fears and will do all they can to win the war on talent.