Reasons You Should Not Accept a Counteroffer #TheDilemma
Garvan Cerasi, 26/08/2021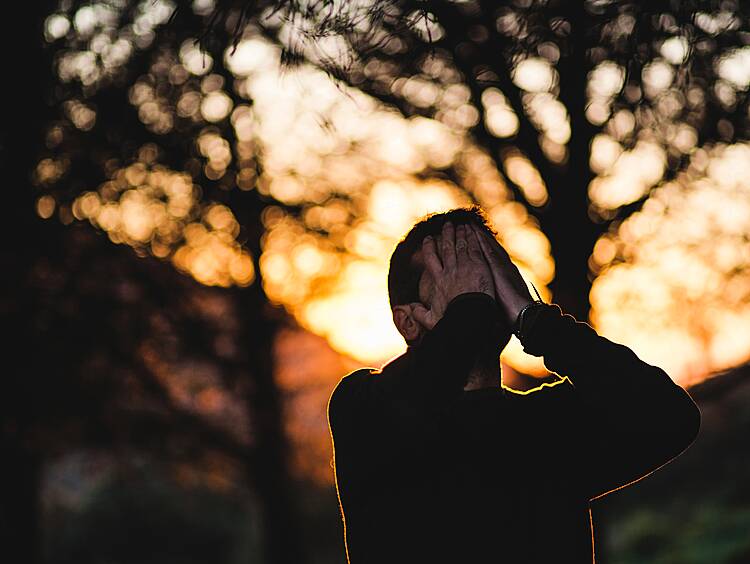 You have decided to consider a new employer. Having applied, whether via an Agency or directly via a company website, you now find yourself offered a role by a company that you believe aligns better with your career aspirations. Maybe the company has a lower staff turnover in your specific area or you have simply heard fantastic things about the company and now, they are offering you a position in their team. As a result, you go to your boss and hand them your resignation.
To your surprise, (or not) they come up with a counteroffer. At first sight, it looks very flattering, as if you had just become a more valuable employee. However, is it a wise choice to accept a counteroffer?
Is this what you are really looking for?
Whatever your motivation to seek another opportunity, there are obviously some issues that you might have tried to solve during your time working in your current role/company.
However, some things are out of your control. So, the key question to ask yourself is, "will a counteroffer solve these problems?" Most likely, the answer is no. While not always, most often, this is the case. I have now estimated that approximately 82% of candidates who accept a counteroffer are looking to move on again within 12 months. This is based on my personal experience in Recruitment, which is specific to the Supply Chain industry and on statistics gained from May 2010 to the present day.
Following is a list of only 8 reasons why you should not accept a counteroffer.


Most likely, the only thing to change will be your salary.
Those motivations that made you wish to leave in the first place will most likely not disappear overnight with a counteroffer. You might be getting a higher salary but your reasons for leaving will remain the same – people and things do not change overnight. A counteroffer is only a short-term solution to those problems.


Your future employer clearly sees your long term potential.
Your future employer clearly sees something in you, because hiring a new employee is highly risky for both the company, and you. If your future employer wants to take that risk and grow your potential, then why not grab the opportunity? You obviously felt it was the right decision for your future until you were presented with a counteroffer.


You have been underpaid/undervalued all this time.
If your employer counter-offers you with a higher salary when you resign, then you are right to question whether or not your employer has been undervaluing your contributions to date. Paying you less than what your performance, results, and talent is worth. Ask yourself, does your employer really care about you and value your work? Well, it has taken your resignation for them to truly demonstrate their appreciation for your effort and dedication to date.


Your long term commitment to the organisation can easily be questioned.
If you accept a counteroffer, your colleagues and managers may view you as not having any "loyalty to the company" you were readily willing to leave. Now, they may question if they can count on you, potentially limiting your opportunities for promotion within the company.


Your employer may question your motivation, whether you are only financially motivated.
By accepting the offer, you might feel like you have been "bought" rather than rewarded for your performance and results. Your employer will think this is what you are truly looking for instead of a challenge or advancement in your professional development. You will most likely end up dissatisfied with your work, and will eventually lead to a lesser sense of belonging.


Counteroffers are often a short-term solution to give your employer time to find your replacement.
For your employer, screening CV's, interviewing, onboarding, and training a new employee translates to a business expense and time consuming ordeal when you resign. This is why it is usually more cost-effective to retain their existing employee rather than deal with the issue of finding a replacement. If you think this is the main reason to give you a counteroffer, then this should be an immediate red flag.


Challenge yourself with something new.
You may feel comfortable with your ability to complete the functions of your current role, but does it really bring you the satisfaction and accomplishment you are longing for? A change and a new challenge can bring growth and satisfaction, especially if the new job is related to a greater extent to what you are interested in long-term or the company offers a wider range of services.


The best employers rarely present counteroffers.
This sounds a bit crazy, I know. But think about it. A good employer truly believes that they are treating and compensating their employees fairly and will support your future opportunities and respect your decisions, especially if that means that you are advancing in your career. They would be disappointed, but would not want to hold you back.


A counteroffer can be flattering and intriguing, but take a moment to assess the risks that accepting it can bring… risks are higher than the rewards!
Instead, challenge yourself and follow through with your plan and join the new company. Do make sure you leave your current company on good terms, leaving the door open for future connections and opportunities. Five years from now, you may be a very different person, a more experienced professional and, therefore, a truly more valuable proposition to your previous employer.
Summary Advice:
When approached by a candidate seeking a new employer/role, I always go into detail assessing the primary motivating factors behind this decision. The usual suspects are as follows;


More money


High turnover of staff affecting/creating a negative working environment


Poor Management or specific manager


A personality clash with a Team Member/colleague


Lack of reasonable work/life balance


Shift pattern, working nights/weekends etc…


Location/commute. (your location or your employers could have changed)


Remote working/working from home (This is a more recent phenomenon)


These are the most common motivations for moving but it is possible for some of these to be rectified. When I run through the motivations with potential candidates, I always ask what steps they have already taken with their current employer. Before actually applying for a job, speak to your employer/manager/HR Manager and let them know how you are feeling. One should try to find solutions to these issues before it gets to a point where you feel your only option is to leave.
Very often, employees do not speak up. It is okay and advisable to do so in a professional and friendly manner, most employers will appreciate your professionalism. If you have done this, and then are presented with a counteroffer, it is quite clear they don't value you as much as you think. They simply don't want the headache of replacing you.
Credit to www.fut-ure.com for an original article that inspired me to complete the above.
Wesley Fitzgibbon - Supply Chain Recruiter